APRS FACILE !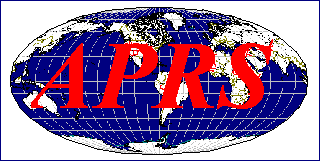 (Nouveau Site pour aide et entraide des radio-amateurs intéressés par l'APRS)
Creation de la page : 21 Decembre 2014
Mise à jour 1 :
aprs hack diy driver gps BTGP-38KM tracking data logger !
- Model: BTGP-38KM/65C
- Connect to PC/Cellphone via Bluetooth wireless (2.0 Specification CLASS 2)
- 8M Bytes flash memory for data logging, Store the equivalent of 300 hours history GPS track information
- The 38KM is capable of keeping up to 90000 records position, including longitude, latitude, and speed, UTC, tag data
- Good-performance GPS chip, receiving 65 satellites simultaneously
- High sensitivity with accuracy within 10 meters(2D RMS/SA Off)
- Reacquisition time: 0.1 sec.
- Support standard NMEA-0183 at 9600/38400 bps baud rate
- Compatible with Bluetooth devices with Serial Port Profile (SPP)
- Li-ion rechargeable battery lasts for more than 15 hours of use
- In actual use, can automatically shut down Bluetooth to save the power function
- 3 LED indicate the status of Bluetooth, GPS and recharging
- The location histories of 38KM can be used incidental application software GPS Track Tagger, upload to the internet, are read on the Google Map
- Best for vehicle tracking and location-based services, Personal/portable navigation, Car navigation
- Packed with: Car USB Charger(12~24V)/ AC Adapter(100~240V, US Plug)/ 3.7V 750mAh Battery/USB charge cable/ Driver CD

Dimensions: 3.07 in x 1.81 in x 0.75 in
Weight: 10.97 oz
Idee de modification vue sur un site thailandais :
https://www.facebook.com/AIS.Pilot.Plug/app_115462065200508
Mode d'emploi en Anglais et en Francais
User-Manual-BTGP-38KM-V1.0-S-GPS-0102.pdf
User-Manual-BTGP-38KM-V1.0.pdf
User-Manual-BTGP-38KM-V1.0-francais.pdf
Methode pour telecharger les données :
BTGP-38KM datalogger (seulement Bluetooth)
MS Windows
Un bug connu ne permet pas de télécharger les données depuis QGIS, aussi il est nécessaire d'utiliser GPSBabel
depuis la ligne de commande ou à travers son interface dédiée. La commande qui fonctionne est
gpsbabel -t -i skytraq,baud=9600,initbaud=9600 -f COM9 -o gpx -F C:/GPX/aaa.gpx
Ubuntu/Mint GNU/Linux
Avec Windows, utilisez la même commande (ou les mêmes paramètres si vous utilisez l'interface de GPSBabel).
Sous Linux il est possible que vous obteniez un message du genre
skytraq: Too many read errors on serial port
vous pouvez tenter d'allumer et d'éteindre le datalogger avant de réessayer
CD Driver en sauvegarde fourni avec le GPS BTGP-38KM :
Bluesoleil Bluetooth Dongle v2.0 ivt2.6.0.8P (! 32 Mo en compacté winrar)
GPS Track Tagger software V1.000 (! 12Mo en zip)
GPS tutoriel sauvegarde